Accueil - Welcome Desk
Housing, health, residence permits, transport, mobility, art and culture on campus, support for student initiatives…
 
Find the answers to all your questions at the Accueil -Welcome Desk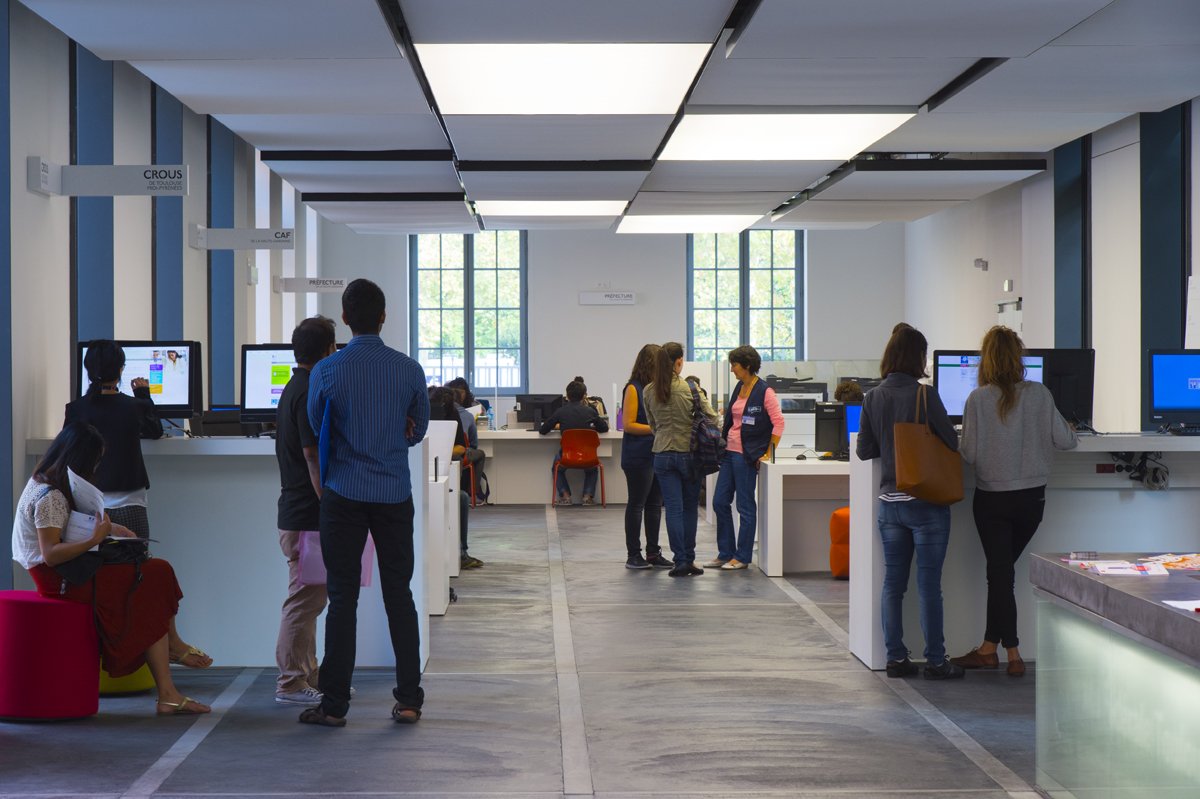 The Accueil - Welcome Desk is there to make things easier for you, bringing together in one place all of the key partners involved in arriving and getting settled in at the university site of the Academy of Toulouse. A multilingual team will welcome you and answer your questions, year-round.
Housing, health, residence permits, transport, mobility, art and culture on campus, support for student initiatives… A multilingual team answers your questions, advise you and help you with all your administrative procedures.
Services tailored to all requests
You can come and ask your questions directly to the officials of the Prefecture of Haute-Garonne, the Board of Education of the Academy of Toulouse, the CAF Haute-Garonne and the CROUS of Toulouse – Occitanie.

Find out more about the partners and their office hours (french web site)
Services tailored to all requests
You can come and ask your questions directly to the officials of the Prefecture of Haute-Garonne, the Board of Education of the Academy of Toulouse, the CAF Haute-Garonne and the CROUS of Toulouse – Occitanie.
Find out more about the partners and their office hours (french web site)